Education Notebook: Trine students race across states in classic cars | Schools
Trine University students Connor Miller and Gavin Swift had an opportunity they couldn't refuse – participating in a cross-country race requiring teams to follow a detailed route favoring scenic highways in classic cars.
Held over several days in June, the Hemmings Motor News Great Race featured 130 vintage cars that traveled from Rhode Island to North Dakota. Swift, an accounting major from Auburn, and Miller, a design engineering technology major from Warren, competed on teams sponsored by the National Auto and Truck Museum and the Early Ford V-8 Museum, both in Auburn, the university said in a news release.
Swift's team operated a 1941 Ford Super Deluxe sedan, the release said, and Miller's team drove a 1948 Ford coupe. It took a year to get the cars in race condition.
In the Great Race, the release said, teams aim to arrive at checkpoints as close as possible to the time specified. Miller and Swift primarily served as navigators.
"It was my duty to tell the driver directions while simultaneously making calculations to try and get to our checkpoints right on time," Swift said in a statement. "Not too early, not too late."
Miller said he learned navigation techniques from others.
"I got addicted when one of the older racers started explaining the different methods of navigating," he said in a statement.
Miller's team won an award for achieving perfect time on the first day.
"We ended up getting two aces over the nine days," he said, "but the first one felt good because we had just changed the transmission two days before this, and it seemed like a major win."
The course took participants through states including New York, Connecticut, Minnesota and Wisconsin, offering views of such features as Lake Superior. Swift also got to show off his home, DeKalb County, the release said.
"I was excited that the racers from all over the world were able to see my home," he said.
Swift's team placed 62nd while Miller's finished 89th. Both want to race next year if the museums field teams, the release said.
Ivy Tech
• Ivy Tech Community College Fort Wayne will hold a summer registration bash from 9 a.m. to 6 p.m. July 19 at the Student Life Center gym, 3701 Dean Drive. Current and prospective students can complete enrollment steps and meet with an adviser to schedule fall classes. Anyone who registers for classes during the event will be entered to win prizes, including a full-ride fall scholarship, a laptop, a fitness tracker and a drill set. Food and games will be available. RSVP at IvyTech.edu/summerbash. New applicants can complete an application before the event to streamline registration; visit IvyTech.edu/applynow.
• Adams County Economic Development Corporation and Ivy Tech have partnered to offer a two-course business program in Adams County for this fall. The courses will be offered in two eight-week time slots beginning in August and October. They will meet weekly at the MERIT Center, 1109 Dayton St., Decatur. Contact Tracy Davis at 260-480-2016 or [email protected] to register.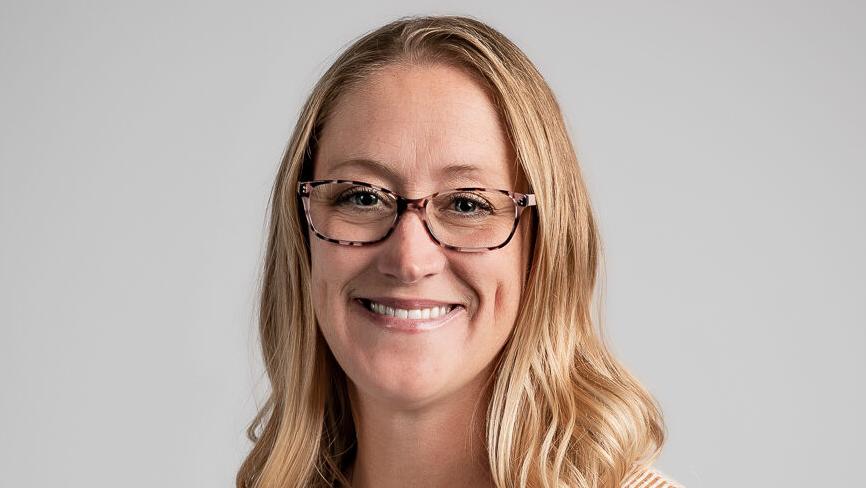 •
• Ivy Tech Fort Wayne and Warsaw selected Lindsay Adams• as the dean of the School of Nursing. She has worked in multiple roles at Ivy Tech Fort Wayne since 2014, including interim dean of nursing and adjunct nursing instructor. She also developed hands-on field experience as a registered nurse at Lutheran Hospital for 16 years.
Huntington
Huntington University • welcomed Corteva Agriscience into the 1897 Society, one of the university's most elite giving societies. It honors individuals and organizations who have gifted $100,000 to $249,999 to the university. Huntington and Corteva have had a strong relationship since 2018. Corteva recently gifted the university with $10,000 for the Haupert Institute for Agricultural Studies.
• Huntington County Community Schools students will sell grab-and-go lunches at the Huntington Arts and Entrepreneurial Center's Arts Included Gallery, 32 E. Franklin St., Huntington, every Thursday and Friday through the end of July. Hours are 10:30 a.m. to 2 p.m.
Manchester
James Brumbaugh-Smith• has been appointed as the Isaac and Etta H. Oppenheim associate professor of mathematical sciences at Manchester University.
• Members of Manchester's a cappella choir were among those selected to perform "A Family Portrait" at Carnegie Hall on Memorial Day. Elizabeth Schmidt of Ossian was among the singers, and Shantel Hamman of Milford and Connor Hamilton• of Bluffton participated in the five-day residency and performance in New York.
Recognition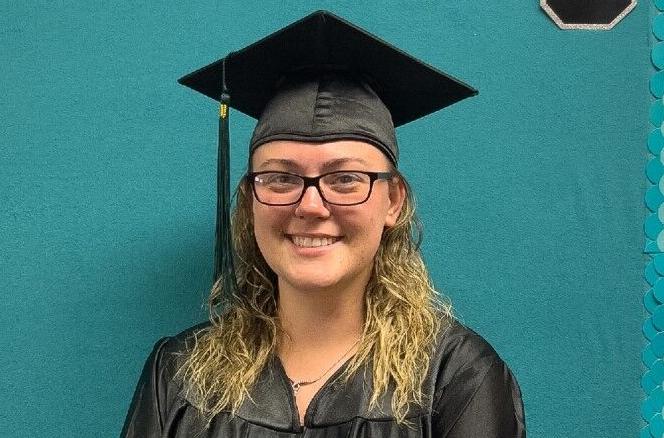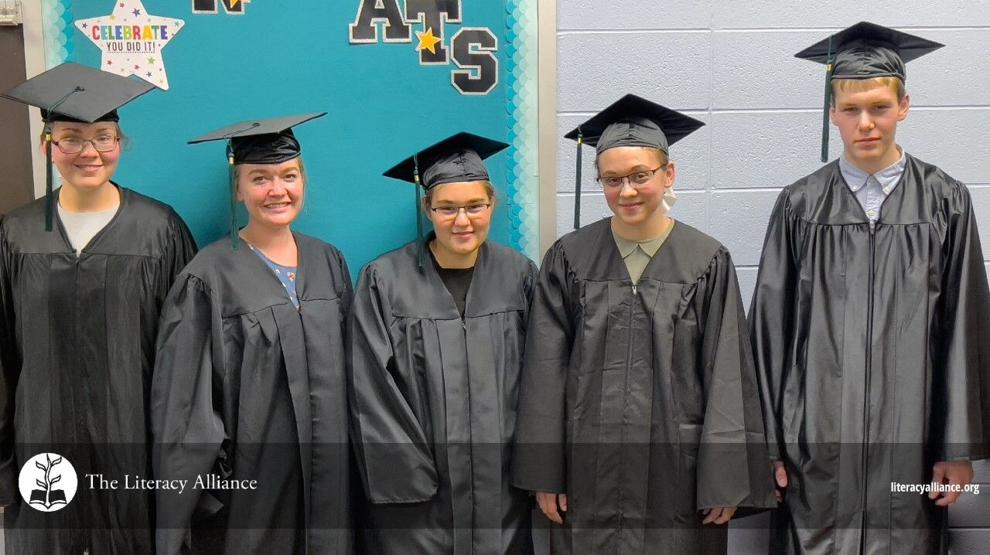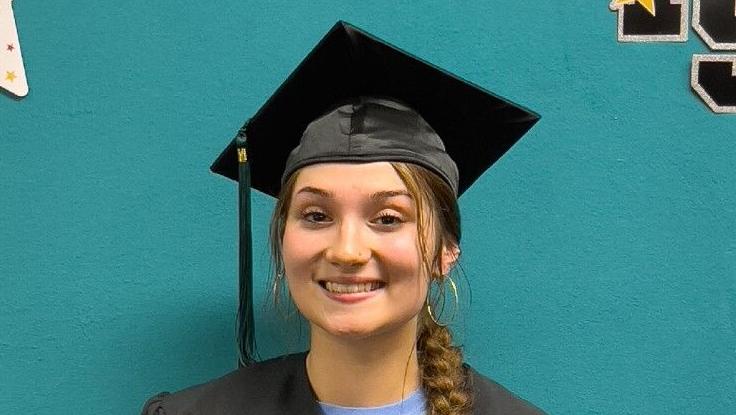 The Literacy Alliance held a commencement celebration June 15 at the MERIT Center in Decatur to celebrate the achievement of seven students who passed all five subjects of an exam to earn their high school equivalency diploma. The students were Tatyana Wimmer, Faith Wickey, Isaac Schwartz, Abigail Troyer, Rebecca Troyer, Trisha Troyer and Lindsey Fisher• .
Scholarships
Heritage Pointe Communities, which has locations in Warren, Huntington and Fort Wayne, said its 2022 scholarship recipients are Logan Bauman, Erika James, Miranda Spitler, Gabrielle Stell, Dillon Trout, Abigail Turner, Korbin Lahr, Kaitlyn Newsome, Breanna N. Adcox, Grace Cartwright, Kendyl Coles, JaShunique Craig, Paige Hasselman, Jessika Normil, Leonardo Ocampo Gonzalez, Aubrey Parmerlee and Owen Vickrey• .
• The National Merit Scholarship Corporation announced the following college-sponsored scholarship winners from northeast Indiana: Abigail C. Squiller and Katherine R. Squiller of DeKalb High School; Spencer L. Keim, a homeschool student from Berne; Celia Eyrich of Bishop Luers High School; Ethan I. Gersos of Homestead High School; and Robert C. Klein• of Bishop Dwenger High School.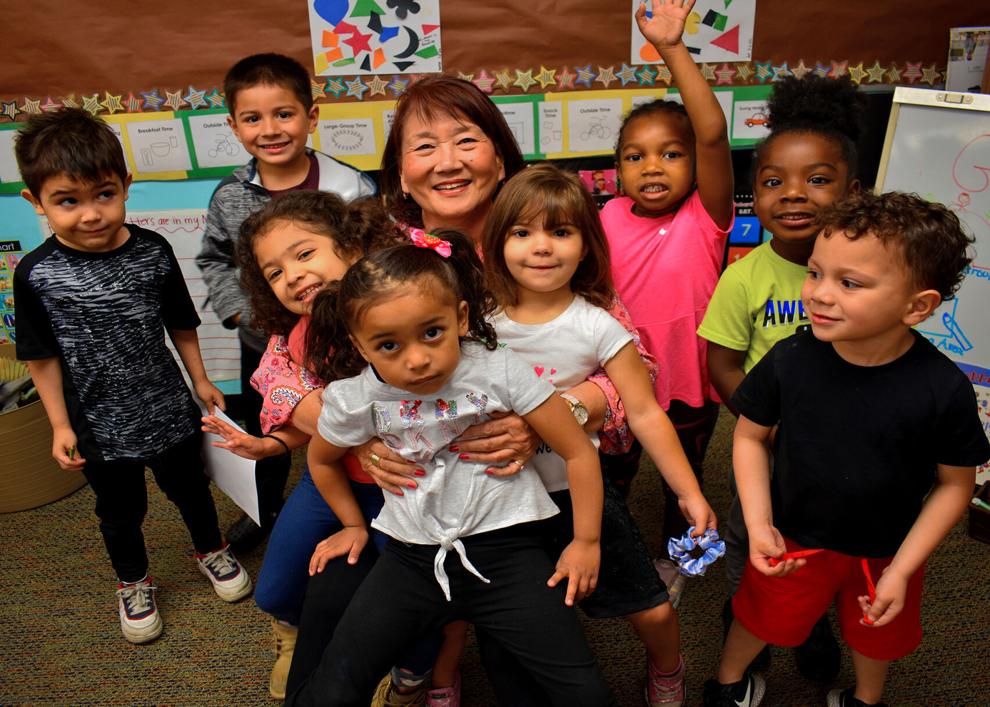 The Early Childhood Alliance has established The Madeleine Baker Tuition Scholarship Fund in honor of its chief executive officer who retired June 30. The scholarship fund will let the alliance provide financial assistance to low-income families. With an annual goal of $50,000, the fund will provide a $5,000 tuition scholarship for 10 children per year, decreasing the cost of tuition by $100 each week. For preschool children, this is equivalent to a 50% tuition discount. The fund's balance was $9,727 as of mid-June. Donate at https://eca4kids.org/scholarship or mail contributions to the alliance at 3800 N. Anthony Blvd., Fort Wayne, IN, 46805.
Trine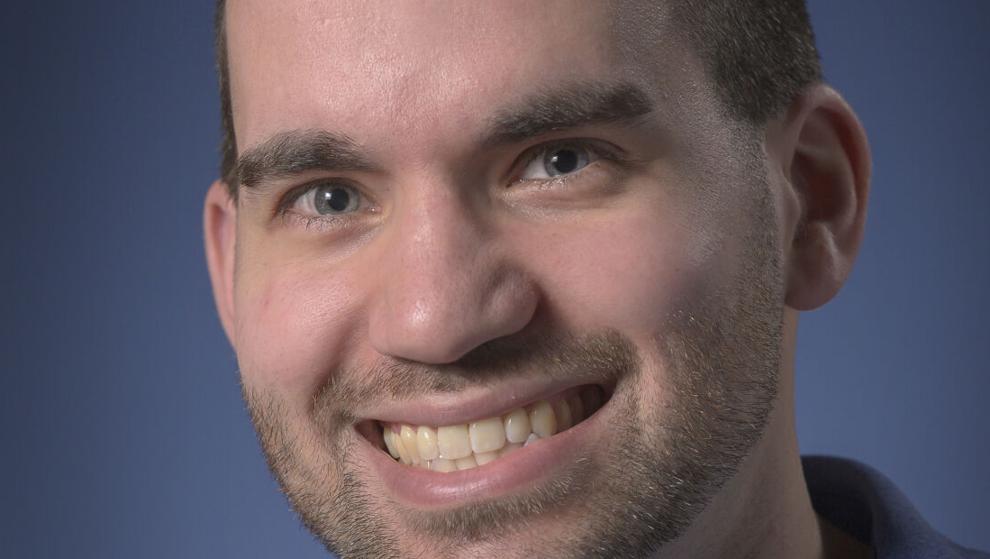 Anthony Vasaturo• , assistant professor of mathematics at Trine University, has a series of talks discussing the proof of Fermat's Last Theorem, which eluded mathematicians for more than 350 years. The presentations are available on YouTube.
• Trine will launch a Bachelor of Science in extended reality program this fall, one of the first in the nation to prepare students to apply the technology across multiple disciplines. The program will be offered in person to students on Trine's Angola campus and online through TrineOnline. Encompassing augmented, virtual and mixed reality, XR is defined as interaction between humans and computer-generated graphics, either in reality or in a virtual environment. Though often associated with gaming, XR technology use is also increasing in areas such as product design, training and medical diagnosis. The program is funded in part through a $1 million grant Trine received in 2020 from Lilly Endowment Inc.
Students and parents who have a favorite teacher can nominate the individual for Teacher Honor Roll. Send nominations to The Journal Gazette, 600 W. Main St., Fort Wayne, IN 46802; fax 461-8893 or email [email protected].
To submit an item, send a typed release from the school or organization to Education Notebook, The Journal Gazette, 600 W. Main St., Fort Wayne, IN 46802; fax 461-8893 or email aslobod[email protected] at least two weeks before the desired publication date.